We Specialize in Auto Repairs
Your State of the art facility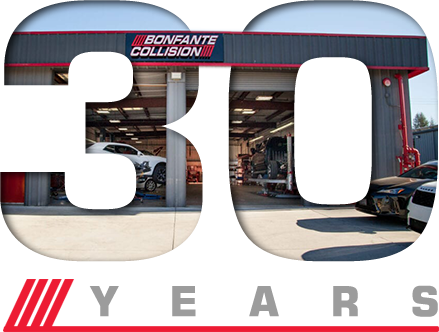 Your Best Option for Collision
Repair Services
Bonfante Collision Center in Gilroy, California takes pride in being a state-of-the-art collision repair facility. Our team is bringing more than 30 years of experience to the table to serve you.
We take full responsibility for your car once you have entrusted it with us, which is why all our clients' vehicles are kept indoor and secured.
Our company always goes the extra mile to provide excellent customer service. That is why we are offering a lifetime warranty on all collision repairs.
Do not let your insurance company tell you where to get repairs. At Bonfante Collision Center, we can assist you with your insurance claim.
Monday to Friday: 7:30 AM – 6:00 PM
Saturday: By Appointment (Inspection and Drop-Off)